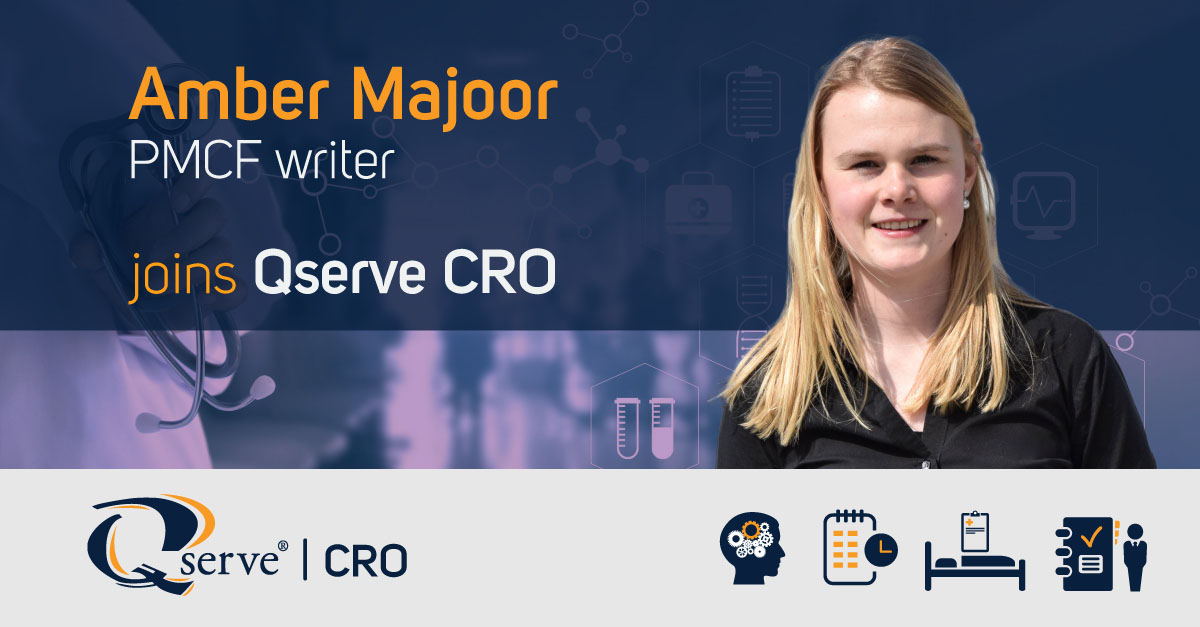 We are pleased to announce that Amber Majoor joined Qserve CRO, where she is part of the clinical writers' team and works as a medical writer for PMCF. 
Amber about working at Qserve: "I am passionate about assisting people. My professional goal is to ensure that technological medical devices with high levels of safety and performance are progressing to the market and the patient. Within Qserve, I can combine this passion and goal with my colleagues."  
Amber holds a BSc and MSc degree in Biomedical Engineering. During her academic studies, Amber was part of the Soft Tissue Engineering and Mechanobiology research group of professor C.V.C (Carlijn) Bouten in Eindhoven. In addition, Amber followed a master's track in Regenerative Medicine and Technology in Utrecht. Amber contributed to several research projects regarding various cardiovascular devices. Read more about her experiences, projects, and core competencies on her personal profile. 
About Qserve Group
Qserve's mission is to support all medical device and in-vitro diagnostics manufacturers with a practical approach, translating existing regulations to understandable requirements. We serve to guide manufacturers in gaining and maintaining compliance as well as conducting clinical studies as a CRO to ensure safe and quality devices in the most streamlined way possible. Qserve's global team combines its regulatory and clinical knowledge and experience in the medical device industry, sharing more than 900 years' worth of combined expertise in the medical field. Having teams in the EU, USA, and China provides a global footprint for global regulatory, clinical, CRO and quality services.
Qserve is constantly looking for consultants at different career levels with experience in regulatory affairs, quality assurance, clinical affairs or auditing in medical devices. Check our current vacancies.