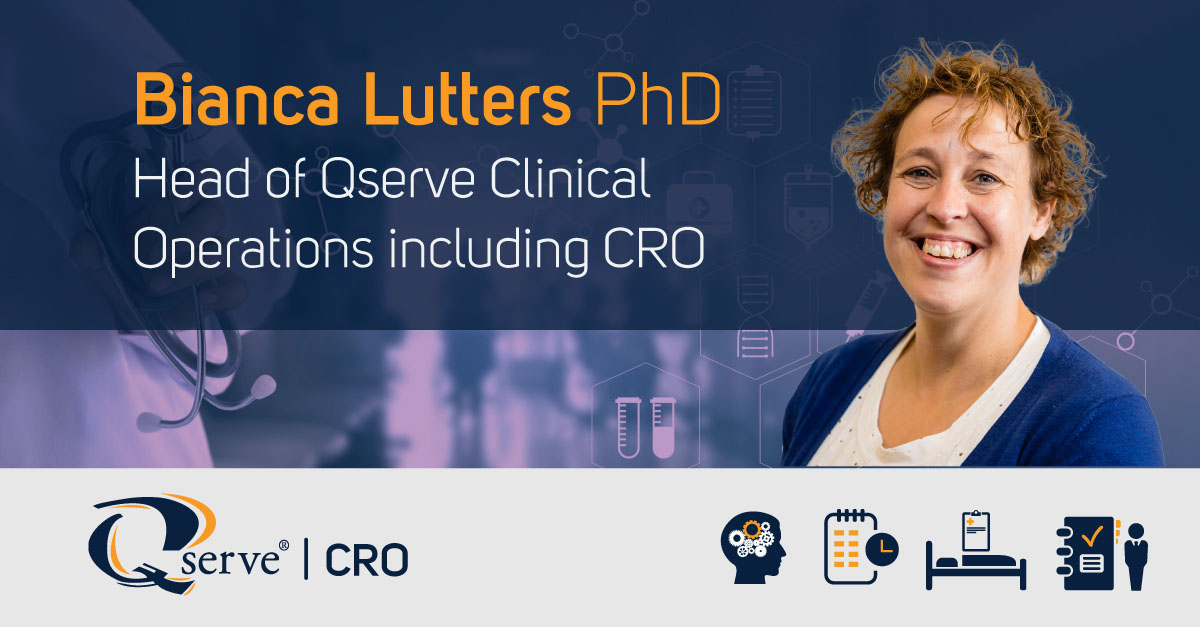 Qserve CRO is proud to announce new leadership within the Clinical Division effective September 1st. 
The Clinical Operations team covers Qserve CRO and the medical writing team. By bringing these teams together, customers can benefit from the broad clinical and regulatory knowledge within Qserve CRO.
We are very pleased Bianca Lutters has accepted the role of Head of Clinical Operations including the CRO. Bianca holds a degree in Medical Biology and a Ph.D. in biochemistry. Bianca brings 15 years of experience in clinical, regulatory, and quality for medical devices and she has worked for BSi and DEKRA which making a network that covers multiple notified bodies.
Bianca joined Qserve two years ago and has worked on clinical and regulatory projects for global multinationals, small-medium-size companies, and start-ups. Together with her background in the cardiovascular and non-active fields, Bianca makes the ideal leader for our growing Clinical Operations team. She has proven to be a strong leader with a customer focus and is always looking for easy solutions for complex challenges. 
Are you looking for a full-service contract research organization for your medical device clinical trials with global coverage? Qserve CRO is an expert Contract Research Organization solutions provider specializing in medical devices and biotech.
In addition, the regulatory knowledge from the medical device consultancy team with strong backgrounds from working at Notified Bodies will be used to further support customers in developing strategies for clinical studies and clinical evaluations.
Want to learn more about what we could benefit from your company? Plan your introduction call.