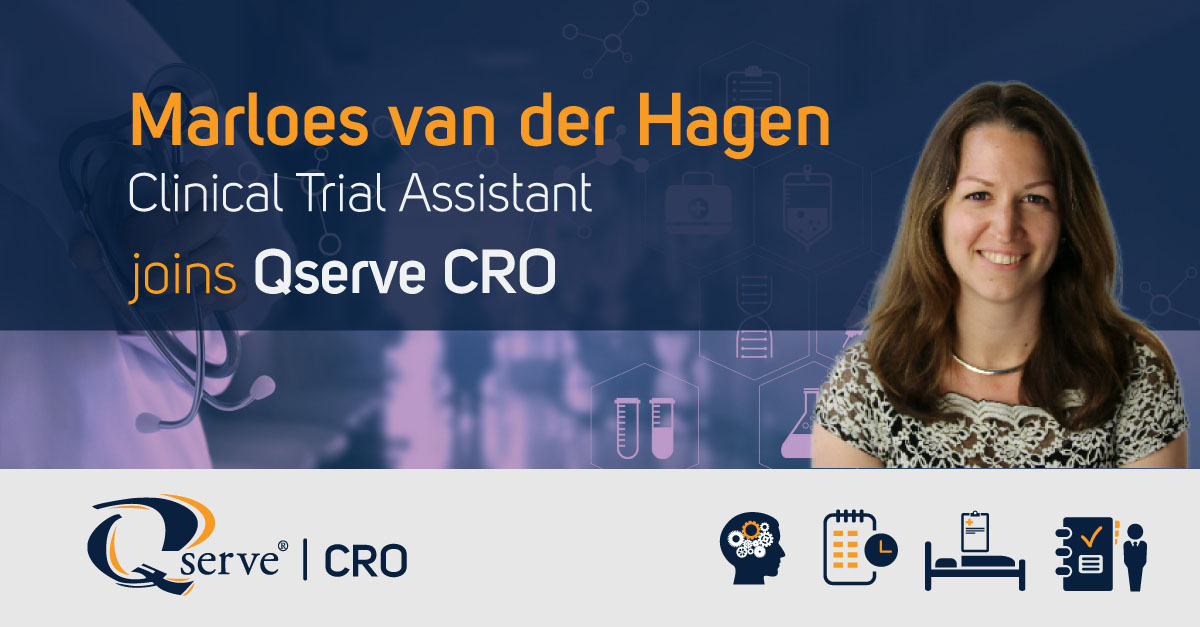 We are pleased to announce that Marloes van der Hagen joined Qserve Group as a part of our Qserve CRO team, and works as a Clinical Trial Assistant, based in the Netherlands.
Marloes has worked as a Clinical Trial Assistant for the last 10 years at different CROs and pharmaceutical companies. Within Qserve Marloes will support studies with a variety of devices, indications, and study designs.  
Marloes: "I have been welcomed by a great, experienced, and diverse team of friendly co-workers. My direct colleague, who also executes the function of Clinical Trial Assistant has been guiding me for the last couple of weeks and I feel at ease in my current position. The onboarding has been greatly informative and every question I had was answered. Great people at a great company!"

There's a personal profile available on this website where Marloes explains more about her experience and core competencies.
About Qserve Group
Qserve's mission is to support all medical device and in-vitro diagnostics manufacturers with a practical approach, translating existing regulations to understandable requirements. We serve to guide manufacturers in gaining and maintaining compliance as well as conducting clinical studies as a CRO to ensure safe and quality devices in the most streamlined way possible. Qserve's global team combines its regulatory and clinical knowledge and experience in the medical device industry, sharing more than 900 years' worth of combined expertise in the medical field. Having teams in the EU, USA, and China provides a global footprint for global regulatory, clinical, CRO and quality services.
Qserve is constantly looking for consultants at different career levels with experience in regulatory affairs, quality assurance, clinical affairs or auditing in medical devices. Check our current vacancies.