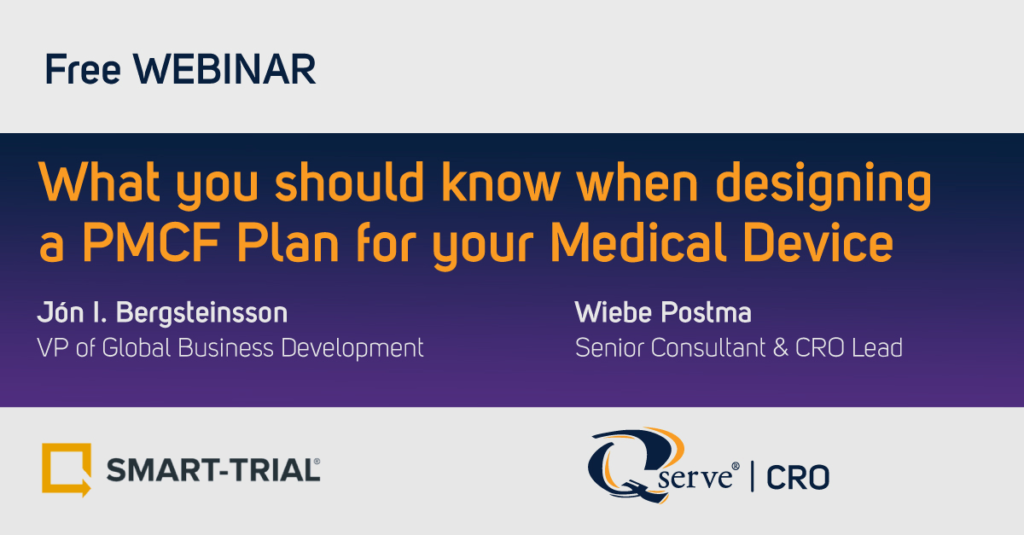 According to the KPMG/RAPS survey results published in September 2019, 43% of Medical Device respondents had not started updating their Post-Market Surveillance (PMS) procedures, and 13% didn't even have a PMS strategy in place.
A PMCF plan plays a big role in the new requirements for PMS introduced by the MDR. But the lack of guidance from the European Commission leaves many uneasy and unsure of how to implement a strong PMCF plan to comply with the regulations. The MDR is very clear on what a PMCF plan should include, but the choice of strategy can greatly vary from one device to another. If you are looking for guidance on your choice of strategy for your medical device PMCF plan, this webinar is for you.
In this webinar you will learn:
How your PMCF strategy can impact the rest of your portfolio
How ethics interplay with your PMCF plan
How to justify PMCF data results
How you demonstrate sufficient data quality
Why you should not rely too much on key opinion leaders (KOL).
Watch the webinar now!