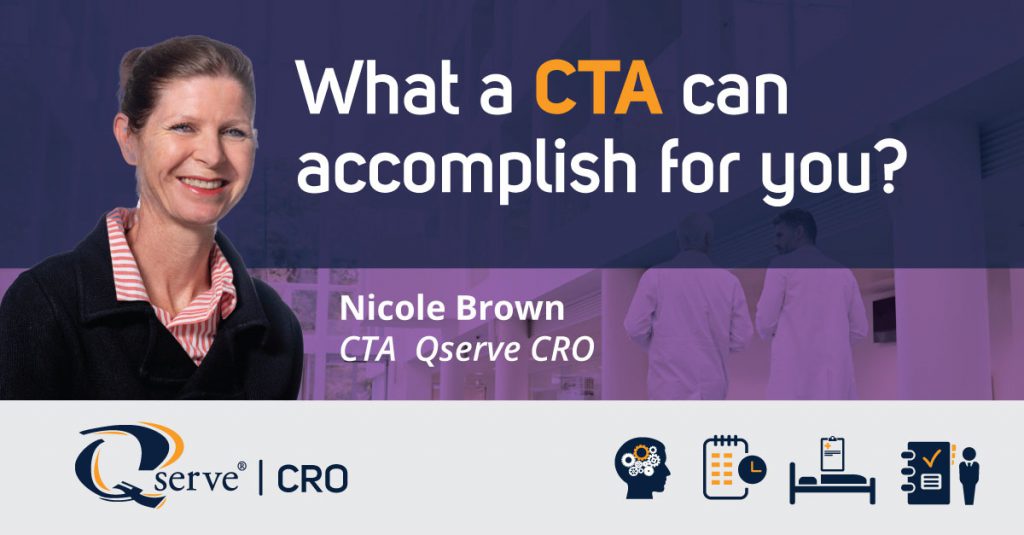 My name is Nicole and I am working as a Clinical Trial Assistant (CTA) at Qserve CRO. I would like to share 4 tips on conducting a Clinical Investigation from the perspective of a CTA. 
As a Clinical Trial Assistant, you assist the clinical research team in ensuring the most effective and efficient conduct of clinical investigations by providing administration and project tracking support. The work of a CTA in clinical research can never be overstated. A Clinical Trial Assistant has a lot of responsibilities and roles to ensure the success of a study.
For a clinical investigation it is important to always remember "If it isn't filed, it never happened". The CTA masters the complete paperwork of the entire clinical investigation, from start-up to close-down. The accuracy of the collection and completion of the paperwork can have a huge impact on the status and outcome. To receive "Green Light" for your medical device it is essential that the correct clinical protocols are followed. To demonstrate that this is done, all documents, processes and responsibilities must be recorded, and be able to be reproduced at all times.
The Notified Body is in the position to audit your clinical investigation. During an unannounced audit the auditor will for sure investigate your Trial Master Files, Investigator Site file and Naming Convention, whether on paper or e-filed. How hard can it be to file all documentation? It is not as easy as it seems! I am working for 13 years as a CTA and I have seen studies where the auditor couldn't find all documentation and didn't understand all aspects of the study from a to z. This has caused for major findings, where certain data was not accepted to be used for submission. So, make sure that the filling is structured, complete, logic and easy to access and make sure ISO14155 guidelines are being followed!
In addition, make sure you follow the GDPR for Patient and Staff privacy. Since conducting studies means filing all aspects of it, one must have focus on details. Did you know you are not allowed to just file anything? The GDPR is the invisible watchdog standing in your way when it comes to patient and staff privacy with strict rules and regulations and huge fines if not adhered to.
Keep your documentation archived for at least 5 years. Until 15 years after closing your clinical investigation, a notified body could check your documentation, for example because of side effects, which only come to light after a long term.
Do not worry, our CTA will monitor and ensure that the trial is conducted in a safe and ethical manner, following all applicable guidelines, by using the correct procedures and systems.  You as customer can go to sleep without any tossing and turning at night, because we guarantee your filing is in the best of CTA's hands!