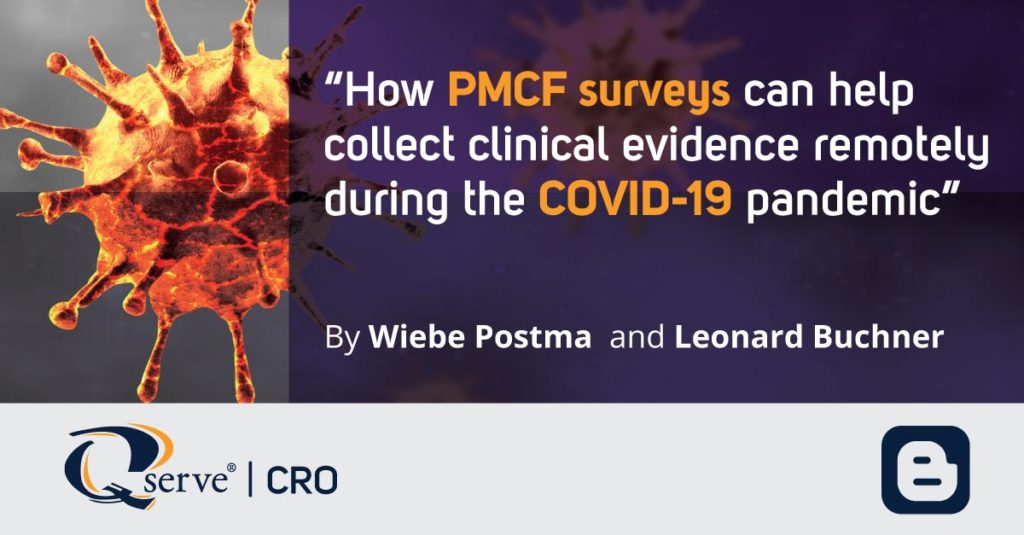 Due to the COVID-19 pandemic many clinical investigations other than those aimed at management of the disease have been postponed or suspended. For medical device manufacturers this is particularly unfortunate. The EU Medical Devices Regulation (MDR) 2017/745 reinforces the rules on clinical evidence. In practise, this means that for many devices currently on the market additional clinical data will have to be generated to enable CE-marking under the MDR. Data collection takes time, and even with the MDR's date of application postponed to 26 May 2021, study delays could mean that manufacturers will not have sufficient clinical evidence by the time their current CE-certificate expires.
But clinical investigations are not the only method of clinical data collection. Depending on the clinical data gap that needs to be addressed, post-market clinical follow-up (PMCF) surveys can be a valuable data collection tool. In fact, user surveys (collecting of user feedback) are listed in the MDR as a valid method of post-market clinical data collection (see MDR Annex I Part B, clause 6.2a). PMCF surveys can be performed fully remotely with no need for clinical personnel to visit hospitals and no need for patient contact. 
Some of the main advantages of PMCF surveys:
Can be designed and conducted fully remotely
Potential for quicker execution than other data collection methods such as trials
No ethics review or competent authority approval required
High-quality data can be obtained
Fraction of the budget of a clinical trial
Can help obtain sufficient clinical evidence and meet PMCF requirements
Collect data on general user experience or on single use cases 
Survey development is specialized work and requires knowledge of the device technology, survey design, regulatory requirements, clinical operations, compliance and biostatistics. Surveys are always custom made. Since clinical evidence requires a sufficient amount and quality of data (MDR Article 2.51), it is important that both the design of the survey and its implementation are of the highest possible quality and that you obtain a pre-defined number of responses, based on a statistical justification. Using Electronic Data Capture (EDC) to collect the data can help increase data quality. Surveys can be designed so that they address one or multiple goals of PMCF (see below).
Goals of PMCF according to the MDR (Annex I Part B clause 6.1):
Confirming safety and performance of the device throughout its expected lifetime,
Identifying previously unknown side-effects and monitoring the identified side-effects and contraindications,
Identifying and analysing emergent risks on the basis of factual evidence,
Ensuring the continued acceptability of the benefit-risk ratio,
Identifying possible systemic misuse or off-label use of the device, with a view to verifying that the intended purpose is correct.
In addition it is crucial to realise that Notified Bodies (NB) are scrutinizing PMCF plans now more than ever and require the plans to contain detailed timelines and justified sample sizes. Remember that it is difficult to deviate from a plan once it has been communicated to the NB. So when using surveys as part of your PMCF commitments, make sure you get solid regulatory advise.
At Qserve we can help you develop and implement surveys for your device and we can help manage the expectations with the NB. Please take a look at our services to learn more or schedule a phone call with our team to discuss the possibilities.